书名:机械操作者润滑基础知识DVD
价格:¥2528 (不含邮费)
作者:Noria Corporation
购买咨询电话:0756-3379626-8013
咨询邮箱:renee@goodlube.cn
---
Description
Operators trained in lubrication basics are critical to lubrication excellence. Whether they are checking oil levels and topping off sumps, cleaning and inspecting machinery, or conducting routine inspections … when performed with best practice procedures, you'll reduce unscheduled downtime, improve safety and boost reliability. VIEW PREVIEW
Provides Concise Training On:
Format:
DVD
Length:
28 minutes
License:
Unlimited use at one facility or location
Also Included:
One student workbook
Also Available In:
Spanish
Who Will Benefit:
Lubrication Professionals
Maintenance Professionals
Craftsmen and Millwrights
Equipment Operators
Oil Analysis Professionals
Plant Engineers
Student Workbook Included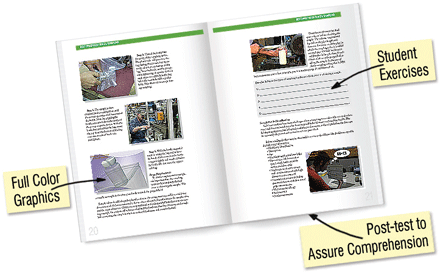 The accompanying Student Workbook was developed directly from the video script to help reinforce the information and includes full color graphics, student excercises and a post-test to assure comprehension.
One Student Workbook is included with each training video. You may order additional workbooks in quantities of 5, 10 or 25:
Because each workbook includes student exercises, a post-test and an area for note-taking,
it is advisable to purchase a workbook for each student.
Purchasing For Multiple Locations?
Email us
about the Enterprise Server version.